A big focus for us when working with you is your spine. We want to ensure it's healthy & moves without restriction.

It's the central support structure that the rest of our structures rely on. The structure that when combined with the pelvis becomes the primary driver of human movement as the spine & pelvis must work in opposition (cross crawl pattern) for efficient movement. For example, when the left leg comes forward when walking, the spine rotates & side bends to the left while the pelvis rotates & drops to the right. Human movement works proximally to distally, meaning motion starts in the center of the body which for us is our spine.
The spine is composed of 33 bones known as vertebrae that are stacked on top of each other which creates our spinal column which we separate into 5 segments

– Cervical/C-Spine/Neck which has 7 vertebrae
– Thoracic/T-Spine/Upper back which has 12 vertebrae
– Lumbar/L-Spine/Lower back which has 5 vertebrae– Sacrum/Pelvis which has 5 fused vertebrae– Coccyx/tailbone which has 4 fused vertebrae
The human spine has an "S"-like curve when looking at it from the side. This allows for an even distribution of weight. This curve helps our spine withstand all kinds of stress. The cervical spine curves slightly inward, the thoracic curves outward, and the lumbar curves inward. Each segment of our spine relies upon the strength of the others to function properly.
Where our vertebrae come together are known as facet joints. These joints are synovial joints, which are joints that unite bones and permit free bone movement and mobility. They are the most common and
movable type of joint in our body. These facet joints are similar to the shoulder or knee. Same joint style just a different role in movement. Without these joints, you would have no flexibility in your spine, and you would only be able to move in a very straight and stiff manner.
Each vertebra has a hole in the center, so when they stack on top of each other they form a hollow tube that holds and protects the entire spinal cord and its nerve roots. The spinal cord itself is a large collection of nerve tissue that carries messages from your brain to the rest of your body. In order for our body to function, we need our nerves. The spine branches off into thirty-one pairs of nerve roots. These roots exit the spine on both sides through spaces known as the neural foramina between each vertebra.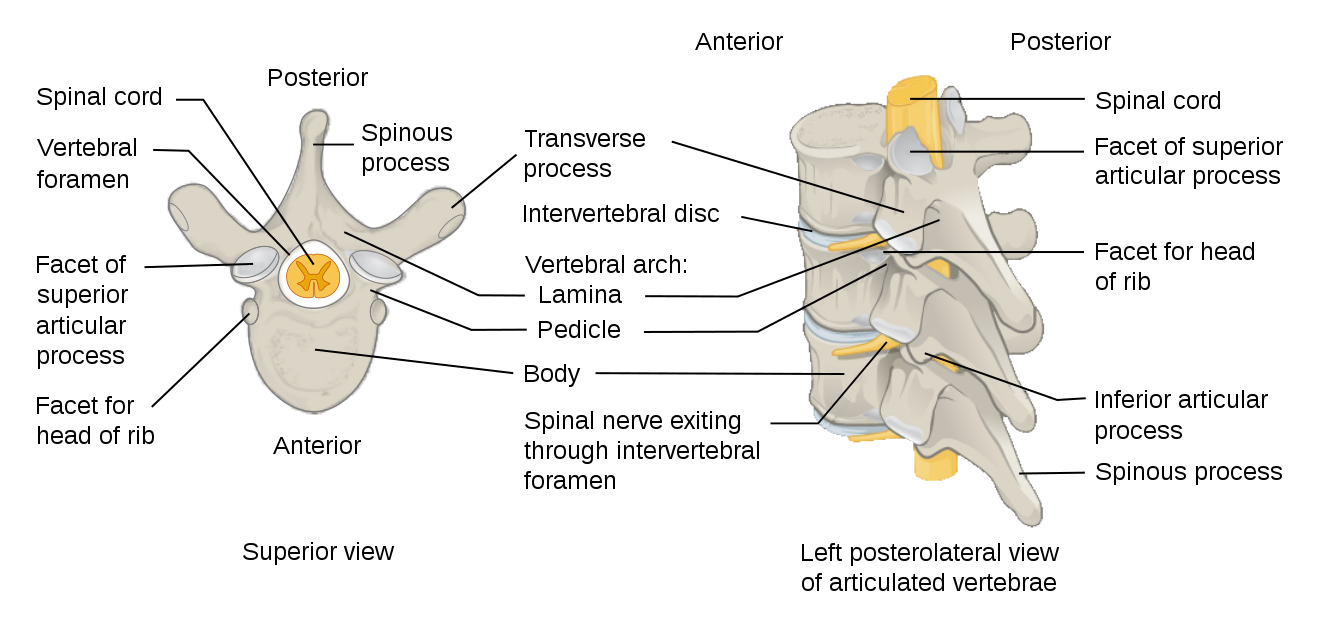 The your spine can move in 4 ways: